About Us
Service Area
We are proud to offer service in and around Smith County, including but not limited to the following communities:

Alto
Grand Saline
Marshall
Athens
Gresham
Mineola
Berryville
Gun Barrel
Murchison
Big Sandy
Hawkins
Nacogdoches
Brownsboro
Henderson
Overton
Bullard
Jacksonville
Poyner
Carthage
Kilgore
Troup
Chandler
Lindale
Tyler
Flint
Longview
Whitehouse
History
Oliver Martin, owner of Martin Engineering, Inc. formed Tyler Weathermakers Inc. with himself as controlling stockholder on May 4, 1966. Martin Engineering was founded in 1950 in Tyler as a plumbing and air conditioning company. It became the largest commercial HVAC and plumbing contractor in the area during the 1970's. Tyler Weathermakers Inc. was established as a "Non-union" residential HVAC Carrier dealer. This was to reach the residential market where Martin Engineering was not competitive due to its union labor commercial force. Ninety percent of our sales and service was to the residential market from 1966 to 1976.
In September of 1976, Larry Martin, Oliver Martin's son and previous Vice President for Martin Engineering, took over as president and owner. Mr. Martin, in addition to many years of HVAC design & installation experience, also has a B.S. in Engineering from Texas A&M University. Sales for 1976 were $460,000 with our current sales in recent years of between $3M to $4M in commercial and residential sales and service. Customer satisfaction was made a cornerstone and today the result is a reputation of quality work throughout all of east Texas.
Our sales mix has changed from 90% new residential construction to 60% existing and service work with 70% being commercial. We of course continue to expand our residential market as well as a very important cornerstone of our business and our history. Design-build work has become a large part of our sales. We pride ourselves as being able to achieve our customers comfort needs with a design that includes energy efficiency and value. We are one of few HVAC contractors with an active owner having a degree in engineering and 40 years HVAC experience in all types of HVAC. We have a staff with extensive experience, knowledge and customer service that compliments our reputation with our customers. We continue to upgrade our workforce with quality people as other HVAC companies have layoffs. We currently employ 20+ highly skilled HVAC professionals who are trained at factory schools and in-house training. Some of our competitors have been forced out of business or have greatly condensed in size. Despite the economic downturn, we remain able to prosper and to take care of our valued customer's HVAC needs!
Tyler Weathermakers Inc. is now one of the largest HVAC contractors in east Texas with a promising future as an east Texas family owned business. We pride ourselves in providing first quality installations and service to our valued customers!
Our Qualifications
We are heating and cooling Professionals! We maintain a high level of quality among our staff. All of our installers and technicians are trained on a regular, on-going basis. We, and they, are certified by the following industry organizations:

License Number:
State of Texas Class A License - TACLA001541C
Insured
CARRIER DEALER

Carrier Dealers are the home heating and cooling experts to turn to. They are your single resource for everything you need -- from tailoring your ideal comfort system to installation, service and beyond.
NATE

North American Technician Excellence (NATE) is an independent, third-party organization that develops and promotes excellence in the installation and service of heating, ventilation, air conditioning, and refrigeration equipment by recognizing high-quality industry technicians through voluntary testing and certification. Our technicians have passed the rigorous testing necessary to qualify as NATE Certified Technicians.
BBB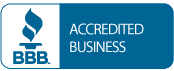 The Better Business Bureau (BBB) system in the U.S. extends across the nation; coast-to-coast, and in Hawaii, Alaska, and Puerto Rico. Since the founding of the first BBB in 1912, the BBB system has proven that the majority of marketplace problems can be solved fairly through the use of voluntary self-regulation and consumer education.
Tyler Chamber of Commerce
At the Tyler Area Chamber of Commerce, we understand the expectations of our members and we are committed to delivering excellent programs, advocacy, and community engagement opportunities.
Tyler Area Builders Association
The Tyler Area Builders Association grew out of the builders' need for services home builders need. Builders have found it helpful to pool resources, ideas, and money to accomplish things individuals cannot. The success of the Tyler Area Builders Association is directly attributed to the collective efforts of many members who make a commitment to contribute to the growth and development of this association.
Meet Our Team
Lawrence (Larry) O. Martin - President and Owner - B.S. Industrial Engineering (1973), Texas A&M University. Larry has numerous certificates of completion of factory schools and business short courses. Larry has been President and Owner of the company since 1976.
John Brindley - Vice President / Project Manager / Estimator - After graduating High School, John has completed two years of engineering and drafting at Eastfield Community College, three semesters basic courses at Criswell College and one year biblical studies as well as numerous factory schools and short courses as student and teacher. John has been with the company since 2004.
Trisha Mann Taylor - Secretary / Treasurer / Office Manager / Bookkeeper - After graduating high school, Trisha attended Tyler Junior College, taking basic business classes. Trisha has been with the company since 1998.
Jerry "Leon" Jenkins - Sheet Metal Shop Foreman and Duct Installation Supervisor - After graduating high school, Leon worked for 3 years at Tyler Pipe and attended Tyler Junior College where he participated in the union apprenticeship program. After holding positions with Martin Mechanical and Holiday Sheet Metal, Leon opened Leon's Sheet Metal company. Leon has been with Tyler Weathermakers since 2001.